How to Hit a Home Run
The 4 R's of Retirement
Round the bases to get to home plate and enjoy the benefits of the CHIP Reverse Mortgage.
About the Authors
Get your FREE Chapter
Please provide your email address
Book Insights from Joyce Wayne
Joyce Wayne is an award-winning journalist who's been writing about social issues, business, and culture for forty years.
x
x
DON'T MISS OUT!
Get the latest news, retirement tips, and special offers sent right to your inbox.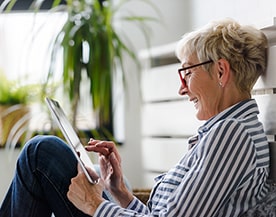 x
Your details have been successfully submitted.
Check your inbox for future updates.