Contact Us

Email Us:

Call Us Toll Free: 1-866-758-2447
Local: 416-925-2447
Monday – Friday
8:30 AM to 8:00 PM

Write Us: Mailing Address
Royal Bank Plaza, South Tower, 200 Bay Street,
Suite 3500, Toronto, ON M5J 2J1
*Please note this is not a branch, contact us via phone to speak to a representative.
Inquire Today about the CHIP Reverse Mortgage®
Are you a Canadian homeowner aged 55+? Are you looking to improve your retirement income without impacting your OAS, GIS, or income from RRSPs? Learn more about the CHIP Reverse Mortgage, a safe and secure financial solution that allows you to access up to 55% of your home's appraised value in tax-free cash. There are no monthly mortgage payments required; the loan becomes due only when you decide to sell your home, move out or pass away. Best of all, you can use the funds borrowed through a reverse mortgage to help with any kind of expenses – the choice is yours!
At HomeEquity Bank, we are passionate about serving the financial needs of Canadian Homeowners aged 55+ with our range of reverse mortgage solutions. Our team of experienced Reverse Mortgage Specialists are committed to understanding your needs and finding a solution which best serves you. Whether you are reinforcing your retirement finances, or looking to consolidate debt to improve cash flow, our team is here to help you every step of the way.
Contact Us
Learn more about the CHIP Reverse Mortgage. Call us at 1-866-758-2447. You can also explore some useful resources to help you make the right decisions about your retirement finances.
If you have a complaint of any kind, we are committed to resolving it promptly and effectively. Learn more about our complaints process.
Helpful Resources

Existing Customers
Are you an existing CHIP customer? Do you have questions or issues about documentation, disbursal, servicing, or repayment?
Find answers to frequently asked questions or call our customer service number at 1-866-331-2447 from 8:30AM – 5PM EST (Monday – Friday)

Eligibility Check
To be eligible to apply for the CHIP Reverse Mortgage in Canada, you (and your spouse) must meet certain criteria.
Take this short quiz to find out if you are eligible.

Retirement Planning
Learn more about how and when to start planning for retirement.
Boost your retirement plan with tax-free cash and make no monthly mortgage payments with the CHIP Reverse Mortgage.

Tools & Calculators
Want to find out how much tax-free cash you could qualify for with the CHIP Reverse Mortgage? Find out now with our Free Reverse Mortgage Calculator.
Want to understand how a reverse mortgage will impact your home equity over time? Use our interactive CHIP Home Equity Calculator now!
Proudly serving Canadians for over 35 years

A+ Rating by Better
Business Bureau

Years in
Business

Schedule 1
Canadian Bank

Proud Supporter
and Partner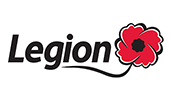 Endorsed
x
x
DON'T MISS OUT!
Get the latest news, retirement tips, and special offers sent right to your inbox.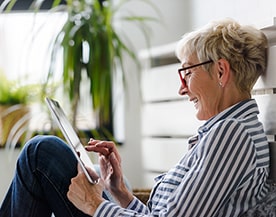 x
Your details have been successfully submitted.
Check your inbox for future updates.