Financial Well-Being Scale: Are You Financially Prepared For Retirement?
HomeEquity Bank's financial well-being quiz is a free financial assessment tool to help you discover your level of financial wellness.
Many Canadians are feeling financially insecure about retirement. Our financial well-being quiz is designed to help you get an accurate measure of your financial health.
Complete the below quiz to receive your score. You will also receive links to useful resources to help you improve your financial health.
x
DON'T MISS OUT!
Get the latest news, retirement tips, and special offers sent right to your inbox.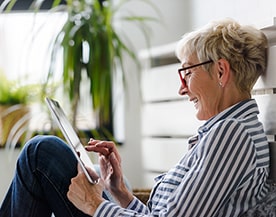 x
Your details have been successfully submitted.
Check your inbox for future updates.