We're often asked, 'What is a HELOC?' We also receive a lot of comments comparing a HELOC with the CHIP Reverse Mortgage®. If you're wondering, what is a HELOC, here is a detailed summary of what a HELOC is, its pros and cons and how it compares to the CHIP Reverse Mortgage.
What is Home Equity?
Home equity is the difference between the value of your home and the outstanding mortgage amount and/or other loans secured on it. So, for example, if your home is worth $500,000 and your mortgage balance is $200,000, your home equity is $300,000.
There are several types of home equity loans, including a conventional mortgage, a HELOC and a reverse mortgage. So, what is a HELOC and how is it different from a reverse mortgage?
What is a HELOC?
If it's not a mortgage, what is a HELOC? A HELOC stands for home equity line of credit, or simply, "home equity line." It is a revolving amount of credit that is secured against your home. During the HELOC process, the lender will decide on the amount of your HELOC.
Lenders allow total loans (mortgage plus HELOC) of up to 80% of your home's value. So, as in the example above, if your home is worth $500,000 and your mortgage is $200,000, your HELOC could be as much as $200,000. You can draw from that money at any time, for any reason.
You only make payments once you owe money and will have to make at least monthly interest payments. A fixed term loan or conventional mortgage has an amortization period, whereas a HELOC in Canada typically doesn't.
HELOC qualifications: how to qualify for a HELOC in Canada
A HELOC in Canada can either be in addition to your mortgage or a stand-alone product. HELOC qualifications vary depending on the lender, but the amount of equity in your home will be one of the HELOC qualifications.
Other HELOC qualifications include your income compared to your debts (your debt-to-income ratio). For this reason, HELOC qualifications can make it difficult for some retirees to qualify. Also, HELOC qualifications typically require a good credit score.
HELOC qualifications:

Equity required in home

Remaining equity must be a minimum of 20%

Credit score required

Typically 740+ for the best rates, less than 650 could mean you don't qualify at all

Debt to income ratio

Depends on the institution, can be 40-50%

Proof of income

You need to prove you can make the monthly payments with T4s, pay stubs, etc.
A Reverse Mortgage is an option for homeowners 55+ to turn home equity into tax-free cash with no monthly payments.
How does a HELOC work in Canada?
For a HELOC in Canada, you must apply to a bank or other financial institution to find out whether you qualify.
The more equity you have in your home, the more you can borrow with a HELOC. In some cases, your home equity increases over time as you pay down your mortgage or as the value of your home increases.
A HELOC in Canada can be a maximum of 65% of your home's appraised value if you borrow from a federally regulated financial institution, such as a bank. Or, if your lender combines your home equity line of credit limit with the balance remaining on your mortgage, it can be up to 80% of your home's value. The interest rate is variable, changing as the prime rate goes up or down.
Administrative HELOC fees may include:
appraisal fees
title search fees
title insurance fees
legal fees
Payments: For a HELOC in Canada, the HELOC process allows for funds to be available through a revolving line of credit. To pay down the balance, you have to make interest payments each month, plus principal payments.
How to pay off a mortgage using a HELOC
When considering a HELOC or a mortgage, it's helpful to know that you can use a HELOC to pay off your mortgage. You would be effectively replacing your mortgage loan with a HELOC.
Knowing how to pay off a mortgage using a HELOC in Canada is quite simple, as is the HELOC process. You can ask your bank to transfer your mortgage loan into a HELOC. If you are paying off your mortgage early, though, you may have to pay a penalty.
Also, you need to remember that when you use a HELOC to pay your mortgage you will probably be paying considerably more in interest than with a regular mortgage.
Is a HELOC or a mortgage better? One advantage of using a HELOC to pay off a mortgage is that your monthly payments can be as low as just the interest. Regular mortgages require principal payments as well, so can be considerably higher. Using a HELOC to pay a mortgage provides a far more flexible loan, but it can take longer to pay off the whole amount.
Also, using a HELOC to pay a mortgage will mean that your payments will increase if the prime rate increases. With a regular, fixed rate mortgage, your payments remain the same, no matter what happens to the prime rate.
Learn More and See if HELOCs are right for you
HELOC advantages:
Access cash at a low price: Interest rates on HELOC mortgages in Canada can be lower than for other types of loans.
Flexible access to cash: With a mortgage, everything is fixed, but with a HELOC, once you've negotiated the line of credit amount, you can go up to that limit whenever you want.
Stay in your home and keep your equity: You can continue to live in your home and maintain ownership in an asset that can go up in value.
HELOC disadvantages:
Need to qualify: HELOC mortgages in Canada are designed for people with sufficient income to pay at least the interest on a monthly basis. Therefore, income-strapped retirees may not qualify even with a lot of home equity.
The bank can reconsider your loan: If you qualified for your HELOC before you retired, you may be able to borrow from the HELOC to pay the interest, however, the HELOC process means that the bank can also review your credit and cut your limit at any time. They can even call the loan by asking you to repay the balance immediately, if they see that your credit is deteriorating.
Requires monthly payments: You will need to make monthly interest-only payments, but in order to start paying down your balance, you should also make at least the minimum monthly principal payment.
Penalties for missing payments: If you miss a payment on a HELOC, or if your spouse passes, your loan can be called. A couple may get approved for a HELOC based on their combined pension income, but if one spouse passes and pension income is reduced, it also reduces the income to pay the loan. These and other factors can jeopardize your HELOC and you may be forced to sell your home.
Additional fees: In order to get a HELOC, you may be required to pay appraisal fees, application fees, and legal fees.
Potential interest rate increase: Since the interest rate for a HELOC is variable, your interest will increase if the prime interest rate goes up.
HELOC for Canadian retirees
Now you know the answer to what is a HELOC, it's time to consider if a HELOC is a viable option for retired homeowners.
Many retired homeowners may not qualify for a HELOC if they don't have sufficient income to make monthly payments. In addition, retirees may run the risk of losing their home if the bank sees them as a credit risk.
CHIP Reverse Mortgage vs. HELOC
HELOC advantages usually include lower interest rates than reverse mortgages and you can borrow up to 65% of the home's value. HELOC advantages also include the flexibility to take out money when you need it instead of receiving it in a lump sum or regular monthly payments. However, with the HELOC process, you have to make monthly interest-only payments and it can be harder to qualify for the loan.
With a reverse mortgage, the interest rates are just slightly higher because you have the option of not making any regular mortgage payments on your loan (not even interest) until you decide to sell or move out. You can borrow up to 55% of the appraised value of your home, depending on your age, property type and location of the home, and your income does not determine your qualification. The product is specifically for Canadian homeowners 55+.
Retirees often worry a reverse mortgage will result in nothing for the kids, but the conservative lending practices ensure there's plenty of equity left in the estate. Click here to learn more about how reverse mortgage works
For those retirees who are looking to boost their retirement income, the CHIP Reverse Mortgage can be a better option. You have no monthly payments to make, so your cash flow is greatly improved. You also can't default and therefore lose your home.
Find out how much tax-free money you could qualify for with our reverse mortgage calculator, or call us at 1-866-522-2447.
Still not sure? Check out which reverse mortgage product suits your need.

Find out how much you could borrow using our reverse mortgage calculator!
How it Works?

If you're like many other 55+ Canadians, much of what you own fits into two categories - the equity in your home ...
Reverse Mortgage Videos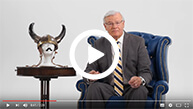 Watch these videos from HomeEquity Bank and learn more about CHIP Reverse Mortgage