Chapter Seven: Living in the Home You Love
As we age, many of us worry about safety. Each of us knows someone who's taken a bad fall at home, perhaps slipping in the shower or on the stairs. It's one of the main reasons we consider downsizing or moving into a senior's residence. But as HomeEquity Bank's Executive Vice President of Marketing and Sales, Yvonne Ziomecki discusses in the new book, Home Run: The Reverse Mortgage Advantage, there are a myriad of ways to make aging in place safe and secure in the home you love. From the kitchen to the bathroom to gardening gadgets and services, Ziomecki features many life-changing products and tips that she's come across in her work for HomeEquity. They all help make the daily chores, hobbies and interests of older people easier and safer.
Also included in Home Run are tips on how you can do a safety audit of your home. A 2019 report from the Canadian Institute for Health Information revealed that more than 137,500 seniors (age 65 and older) were hospitalized for injuries in 2017–18, with most injuries caused by falls. Falls accounted for 60 percent of all reported emergency room visits among seniors, with an estimated 20 percent admitted to the hospital. Most of the falls that prompted the reported ER visits occurred at home.
If moving out is not for you and you're considering aging in the place where you are most comfortable, it's worth constructing a plan that puts you in the driver's seat when it comes to home safety, ease of mobility and completing the essential tasks that are a big part of everyday living. The two rooms where we do most of the work of caring for ourselves and our loved ones are the kitchen and the bathroom, and Ziomecki doesn't skimp on suggesting gadgets and renovations that can make a world of difference.
Let's start with two of my favourites, the automatic jar opener and the one-handed bottle opener. I've had trouble opening jars for years, and my husband isn't always available to open them for me. To use this ingenious automatic jar opener, you place the device atop a jar, and its outer arms grip the jar while inner arms clamp around the lid and rotate it. The device works on a variety of jar sizes.
A similarly clever invention is the one-handed bottle opener, helpful for those of us who have trouble with a bottle opener but who can pull a trigger. This gadget lets you hook your second finger in a trigger-tip and then lift the cap up and away. It's made of magnetized metal, so the cap doesn't roll away.
On a macro level, the idea is to create accessible workspaces in our homes as we age. This includes everything from choosing countertops that are not too glossy (so they don't blind someone with declining vision) to installing faucets with levers requiring less grip to operate, helping to make the kitchen more user-friendly. Anti-fatigue floor mats can help to reduce pressure on feet, knees and lower backs, plus they provide a grippy and stable surface for standing during meal prep. Cutting boards with suction grips underneath can help keep them attached to your counter.
As for the bathroom, Ziomecki writes, "It can be your personal spa, your reading room or the place where you wash your cares away in a hot bath after a long day. But as we age, it can also be a place of danger." In Home Run, she introduces the reader to a variety of devices including grab bars, portable showerheads, shower chairs and toilet safety frames. These are or will likely become the additions we'll all need to make to our homes, if we intend to age in place with confidence.
Worried about finding the money to pay for the upgrades you are likely to need? A reverse mortgage can help you cover the cost for the safety and accessibility renovations you're making to your home. As Ziomecki writes: "Some of our clients use the reverse mortgage to improve their cash flow and to afford to stay in the home they love. They hire a cleaner, someone to look after the lawn in the summer and someone to clear the snow from the driveway in the winter. They get some meals prepared, hire a handyperson to fix up small things around the house. Some have a pool (mostly for the grandkids), and those cleaning services are not cheap. We've heard people say, 'My home is my pension plan.' And why not?"
To get the facts on how reverse mortgages work, the different kinds of HomeEquity Bank reverse mortgages available to those of us 55 years and older, or to just contemplate how you'll best enjoy your older adult years, Home Run is a must-read.
Progress Bar
Your information is protected, and we will only use it to contact and serve you. It will not be shared with third parties.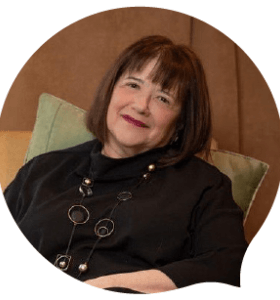 A valued bi-weekly contributor to HomeEquity Bank's CHIP Reverse Mortgage – Canada's Leading Plan | HomeEquity Bank blogs, Joyce Wayne leverages her expert knowledge to explore critical lifestyle topics relevant to retirees and soon-to-be retirees. She skillfully delves into areas of successful aging, retirement lifestyle, and aging in place, providing a wealth of insights amongst other lifestyle topics. As an acclaimed novelist and essayist, Wayne has an established background, including her bestseller "Last Night of the World" and commendations from 'Best Canadian Essays' and 'The Literary Review of Canada'. Her distinguished experience as former editorial director at McClelland & Stewart Publishers and Quill & Quire further enriches the work she does for HomeEquity Bank and the readers.
Joyce Wayne
x
x
DON'T MISS OUT!
Get the latest news, retirement tips, and special offers sent right to your inbox.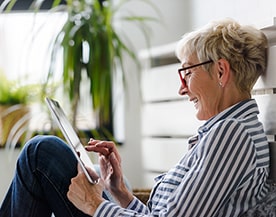 x
Your details have been successfully submitted.
Check your inbox for future updates.
x
The CHIP Reverse Mortgage is exclusively for Canadians 55 and older. Based on your information, you are not eligible at this time. We invite you to visit our partner's site RATESDOTCA, to receive quotes for alternative solutions that may better fit your needs.
GET YOUR FREE QUOTE
You'll be redirected in few seconds. Please don't exit this window

We are now Transferring you to Rates.ca to complete your Quote.
The website you are being redirected to, its contents, products, information and links contained therein are not owned or controlled by HomeEquity Bank or any of its subsidiaries. Therefore, we are not liable for any damages relating to your use of the third party website or any of its products and services.