Reverse mortgage rates are not the only factor in assessing how much a reverse mortgage will cost you. The interest rate is important, of course, but you will also need to consider the closing and administrative cost.  The closing and administrative cost covers the cost of discharging any prior mortgage (if applicable) and registering the CHIP Reverse Mortgage. It is a reverse mortgage cost that is typically added to the balance of the mortgage, rather than paid out of pocket.
CHIP Reverse Mortgage Rates
HomeEquity Bank Prime Rate: 2.45%
The following is a summary of the current CHIP Reverse Mortgage interest rates and terms offered by HomeEquity Bank.
term
SPECIAL RATES1
closing and administrative costs2
Annual Percentage Rate (APR)3
1 Year
4.99%
$1,795
5.66%
3 Years
5.19%
5.58%
5 Years
5.49%
5.76%
Other rates are available, including Variable – please call 1-866-758-2447 to learn more. If you are an existing client please click here to view our posted rates.
1 These rates are only available for new reverse mortgage originations in certain locations and are subject to meeting HomeEquity Bank's credit granting criteria. Offer may be changed, extended or withdrawn at any time without notice. Rates are adjustments off of posted rates.
2 These fees may vary based on individual circumstances.
3 APR is the estimated cost of borrowing for 5 years expressed as an annual percentage. It is based on a mortgage of $150,000 and includes the applicable closing costs.
Progress Bar
Your information is protected and we will not share it with third parties
How much does a Reverse Mortgage cost?
The reverse mortgage interest rate and the closing and administrative cost are added together to determine the annual percentage rate, known as the "APR". The APR is calculated by determining what the total interest cost would be over a five-year period, then adding the closing fee, and turning that total cost into an annual rate.
Let's look at an example of how the APR is calculated for a reverse mortgage.
| Reverse Mortgage Amount | Reverse Mortgage Rate | Closing Fee | APR Calculation | APR |
| --- | --- | --- | --- | --- |
| $150,000 | 6.34% | $1,795 | Interest will accumulate on your reverse mortgage at a rate of 6.34%, compounded semi-annually. Over 5 years, the accumulated interest will equal $54,939. The closing fee is then added to that amount and averaged out over a 5-year period. That is the way that a reverse mortgage rate APR is calculated. | 6.63% |
Reverse mortgage interest rates do not affect how much money we will lend to you. For more information on what determines how much CHIP money we will lend to you, check our Reverse Mortgage Calculator. There are a few factors, including your home equity, age and location.
Types of Reverse Mortgage Rates
CHIP Reverse Mortgage rates are available in two different formats: fixed terms or variable terms. Variable term rates are determined by the HomeEquity Bank prime rate, which is directly influenced by the Bank of Canada prime rate. A variable rate may fluctuate up or down over the course of the term, which is why it is called "variable". A fixed term rate, on the other hand, is set for a determined period, which is why it is called "fixed". The CHIP Reverse Mortgage fixed term rates are available for a six-month, 1-year, 3-year or 5-year period. Clients typically prefer longer terms, such as the 5-year, but the choice is yours!             
At the end of your reverse mortgage rate term, your renewal rate will be the interest rate that is posted here when your rate term expires. Let's look at a couple of examples to understand reverse mortgage rates offered by CHIP.
Example 1 – 5-year reverse mortgage interest rate term
You have a home valued at $600,000 and you are approved for a CHIP Reverse Mortgage of $200,000. Remember, the amount we lend depends on several factors, such as your age, home value and location. If you decide to proceed, you will have a choice of reverse mortgage interest rate terms. Let's say you choose the 5-year term. Your first term interest rate will be fixed at the interest rate found in the table above. At the end of the 5 years, you will check back on this website, and your renewal rate will be what is posted in the table at that time.
Example 2 – Variable reverse mortgage interest rate term
Let's consider the same example: a home valued at $600,000 and $200,000 in CHIP money. For this example, you decide to take a variable term rate. Your initial interest rate will be the HomeEquity Bank prime rate plus the fixed spread – all outlined in the table above. If the Bank of Canada changes its prime rate, then more than likely HomeEquity Bank prime will change. Your variable rate would then change to the new HomeEquity Bank prime rate plus the fixed spread, which is guaranteed for a five-year period.
If you have any questions about the CHIP Reverse Mortgage rates or if you are interested in understanding more about Reverse Mortgage, you can check this page on How a Reverse Mortgage Works. If you have any other questions, feel free to give us a call at 1-866-758-2447.
X
The Reverse Mortgage Facts You Need to Know!
Read about the pros and cons of a reverse mortgage to see if it is right for you.
How it Works?

If you're like many other 55+ Canadians, much of what you own fits into two categories - the equity in your home ...
Reverse Mortgage Videos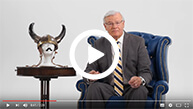 Watch these videos from HomeEquity Bank and learn more about CHIP Reverse Mortgage