---

Now CARP Members can get a cash rebate of up to $250*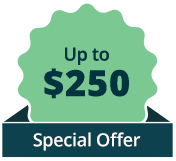 What You Get with the CHIP Reverse Mortgage:
Access up to 55%** of the value of your home in tax-free cash
Full ownership and control of your home
Freedom from regular mortgage payments
Access to tax-free cash without having to move or sell
Click here to learn more about how reverse mortgage works
*Click here for Terms and Conditions

**Some condition apply
To find out more about this special offer for CARP members, please call:
Client Testimonials
"We looked at our options and we decided this was the best thing for us, and it has been the best thing we've done. It truly is."

- Ed and Bea F.

"The CHIP Reverse Mortgage has actually given me my life on my terms."

- John A.

"I have secured my living, I don't have to worry…It was the best financial decision."

- Richard M.
What is CARP?
CARP is a national, non-profit advocacy organization for people over 45. It's the largest of its kind in Canada. We're fortunate to have this group on our side! CARP fights for better health care, financial security and fairer treatment of Canadians as we age. CARP was launched in 1984 as the Canadian Association for Retired Persons, and has since grown to a membership of over 320,000.
Back when CARP was started, its founder, Lillian Morgenthau, was passionate about standing up for the rights of seniors. Today, CARP spreads awareness, educates its members, and lobbies successfully for government policy change. More than two dozen local CARP chapters across Canada, including 16 in Ontario, are continuously working for improvements in their regions, while also advocating for cross-country changes.
That's not all there is to CARP. This organization also shares all kinds of discounts and benefits with its members, through partnerships with trusted brands such as with HomeEquity Bank, provider of the CHIP Reverse Mortgage. These benefits can make life more convenient, more cost-effective and more enjoyable for those of us over 45!
HomeEquity Bank proudly supports CARP's mandate, because it believes in the same things that CARP does. It believes people of all ages deserve dignity, no matter how life transforms us. We deserve access to medications, health care and housing options that meet our needs without sacrificing our financial security.
Above all, HomeEquity Bank believes that Canadians over 45 are experienced, capable and strong – and deserve a choice in how and where they live their lives.
Is a CARP membership worth it?
If you're over 45, you may be considering joining the vast membership of CARP – the Canadian Association of Retired Persons. You may be asking yourself, is it worth it?
More than 320,000 Canadians already know the answer to that question. They would give you a resounding yes! These CARP members are enjoying a wide range of benefits and discounts on more than 100 products and services across Canada. In fact, in many cases the money saved as a CARP member will more than pay for the annual cost of a membership!
Here are just a few examples of the rewards available to CARP members:
Reduced home, auto and health insurance rates
Discounts on health products, including medical cannabis
Special prices for home health care services
Daily savings at Rexall and Rexall Pharma Plus stores
Hearing and vision care benefits
Valuable travel savings
Deals on Zoomer magazine subscriptions
A cash rebate from HomeEquity Bank, a national provider of reverse mortgages that works exclusively with homeowners 55+
Savings on phone plans, flowers, audiobooks and so many more products
CARP members also get free access to CARP Health 360, an online health management tool that helps you track your family's medical information, set up reminders for appointments and prescription refills, and view and share your medical records, completely securely, no matter where you're located.
As an added bonus, the "CARP Deal of the Week" is always a pleasant surprise! Every week, members have an opportunity to learn more about – and take advantage of – one of the special benefits.
CARP also sends out e-newsletters to its membership to spread the word about useful programs and provide tips for managing health, finances and lifestyle.
Whether or not you're a CARP member, you still stand to benefit from the advocacy work that CARP is constantly undertaking to change government policy and improve the well-being of Canadians as we age.
How to Become a Member of CARP:
Anyone can become a CARP member if they believe in the organization's advocacy work and wish to support it, and are interested in qualifying for the many benefits, discounts and special offers available to the CARP membership. Although CARP is an acronym for Canadian Association of Retired Persons, you don't actually have to be in retirement to be a CARP member!
The current cost of a membership is just $19.95 per year, with no added taxes. Becoming a member is easy. You can sign up through the CARP website, www.carp.ca, and pay by credit card. Order your discounted subscription to Zoomer magazine at the same time, risk-free! You can also call 1-833-211-2277 or send an e-mail to support@carp.ca.
As a member, you may choose to become more directly involved with your local chapter of CARP. Your efforts will be welcomed! When you sign up for a CARP membership, you have the option of selecting your local chapter and getting connected. You'll reap the rewards of working for change in your own community, while supporting the advocacy efforts of the national CARP organization.
Find out how the CHIP Reverse Mortgage® can help CARP members to boost their retirement income by calling us at 1-866-522-2447 or get your free reverse mortgage estimate now.
How it Works?

If you're like many other 55+ Canadians, much of what you own fits into two categories - the equity in your home ...
Reverse Mortgage Videos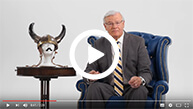 Watch these videos from HomeEquity Bank and learn more about CHIP Reverse Mortgage