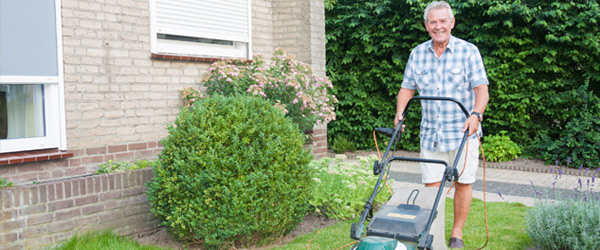 How Can Home Equity Loan Help Support Hobbies For Seniors?
Reverse mortgages are a special type of home equity loan designed exclusively for use by Canadian seniors 55 years of age or older. First introduced in 1986, this particular type of home equity loan has changed the lives of untold numbers of Canadian homeowners in their retirement years by drawing direct benefits from their home equity. A reverse mortgage home equity loan can provide the funds that most seniors wouldn't otherwise have access so that they can enjoy traveling or personal hobbies post-retirement.
You've Retired. Now What?
Most seniors look forward to retirement – of being free from the work world and having the spare time to pursue hobbies and other activities they were always passionate about and didn't have the time to enjoy. Others, on the other hand, may have no idea how they'll ever manage to fill the hours and for them, the pursuit of a hobby can give new purpose, great enjoyment and provide a replacement for the satisfaction they previously got from their jobs or careers.
Hobbies may be as simple and affordable as reading or knitting or as expensive and complicated as learning to fly an airplane or buying a sailboat, climbing aboard and voyaging to distant shores. There's no question that the pursuit of a cherished hobby will make retirement more interesting, whether that pastime is craft-related, artistic, intellectual, or athletic, like golf or tennis. For some seniors, the idea of a fulfilling hobby could be volunteering for a worthwhile cause in the local community.
The Most Popular Senior Hobbies
Some popular activities for seniors provide excellent side benefits in addition to the sheer pleasure of the hobby. Knitting, for example, is affordable, portable, easy to learn and can be done either alone or as a group activity. It can also help in maintaining dexterity and flexibility in the hands and fingers of the knitter and may even produce valuable byproducts such as scarves, sweaters, gloves, etc. These can be worn, given as gifts or sold to create an income-producing enterprise.
Athletic endeavors such as tennis, swimming and golf, all very popular with seniors, bring the added benefit of improved health through regular, low-impact exercise. There are in fact, so many hobbies popular among seniors that it would be difficult to list them all. Some are inexpensive and require simply the investment of time such as reading, walking, gardening, sewing, religious activities, learning to play a musical instrument and playing cards.
For those more ambitious to get out and about in the pursuit of their hobbies, popular pastimes include:
Fishing and boating – may involve the purchase of one of many different types of boats plus all the gear that goes with it. Sailboats require a substantial amount of regular maintenance, which means the investment of time and money.
Hunting – may require the purchase of guns and the ongoing expense of ammunition, which is not inexpensive. Some who enjoy firearms as a hobby may start collecting guns or they may have no desire to pursue hunting, but may enjoy target practice or skeet shooting.
Traveling – could mean taking car trips involving the need for a vehicle and fuel to make it go. Some seniors may wish to buy a motorhome to accommodate their travel plans. Others may visit resorts or stay in motels at night and take their meals in restaurants. All of this, of course, requires funds.
Hiking – may require the purchase of hiking gear like proper footwear, tents. There are also hiking clubs to join to interact with like-minded people; requiring funds.
Bowling – may require membership in a club or payments for use of a bowling alley.
Attending the theatre – could require funds for the tickets and travel to the venue of the show.
Dancing – may require investment for taking dance classes, purchasing appropriate shoes and clothing.
Bird watching – may involve joining a bird-watchers or hikers club, including investments in their fees and buying equipment such as binoculars.
Horseback riding – may involve the purchase and boarding of a horse. Unless the required facilities are available at home, suitable boarding and riding facilities will need to be found. An alternative is to go to an equestrian center or horse stable and pay to ride.
How A Reverse Mortgage Home Equity Loan Works
A reverse mortgage is a fairly simple solution to a problem that plagues many senior Canadian homeowners – not having enough income to get comfortably through their golden years without struggle or sacrifice. The investment they've made for years in a home mortgage often represents their largest financial asset, especially as the value of the home has appreciated. Many senior homeowners are under the misconception that the only way to tap into this financial resource is through the sale of their homes.

A reverse mortgage is in fact, an alternative that allows a senior Canadian homeowner to access as much as 50% of the value of his or her home in cash without having to give up possession of the dwelling. The cash can be received in regular, structured installments or in one lump sum, and the proceeds can be used in any way desired. That means recipients can use the money, which is tax-free, for whatever purpose they choose.
Too many seniors feel forced to work well past retirement age these days just to pay the monthly bills and to keep up with inflation. A reverse mortgage, along with their nest eggs will help support them through retirement, in the pursuit of their hobbies and into in-home care, if that becomes a necessity.
Qualifying is Simple
If you're Canadian, 55 years of age or older and a homeowner, chances are you can qualify for a reverse mortgage home equity loan. Although this is a type of loan that's secured by the value of your home, unlike other mortgage-based home equity loan products currently on the market, a reverse mortgage requires no monthly payments from the borrower for either principal or interest amounts. This no-payment scenario continues for as long as either the homeowner or his/her spouse is living in the home. The only events that can trigger the requirement for loan repayment are:
The homeowner(s) sell the residence
The homeowner(s) move from the home
The homeowner(s) pass away
As long as the homeowners remain in the home there are no required payments and, when the home is finally sold, it's guaranteed that the loan amount due will not exceed the home's fair market value. Any excess amount of equity still remaining after the home sale returns to the homeowner or their estate.
Take The Time to Live Your Dreams
Even for simple and affordable hobbies, the number one requirement to their successful enjoyment is in having the time to indulge. Those seniors who must continue working after normal retirement age because they need the additional income may never have the time to fulfill their long-held aspirations, never realizing the available cash that may be sitting idly by in their home's equity. Tapping into this financial resource may be the one single step that will positively alter a senior's living situation. The reverse mortgage, designed both specifically and exclusively for senior Canadian homeowners, represents a solution that should definitely be considered. It can provide something that seniors desire, time and money.