A reverse annuity mortgage is a loan that is secured against the value of your home. It allows you to cash in some of your home's equity, without having to sell or move out.
HomeEquity Bank's reverse annuity mortgage is called Income Advantage. It provides borrowers with regularly scheduled payments that can be paid on a monthly, quarterly or semi-annual basis.
How does a reverse annuity mortgage work?
Income Advantage is available to homeowners aged 55 or older. The total amount that you'll receive will depend on the value of your home, its location, your age and any mortgages or loans already secured on your home.
It effectively turns the equity in your home into a regular and dependable source of income.
The Income Advantage loan is split into two parts. There is a required minimum lump sum of $20,000, which is forwarded to you when your loan is approved. There is also a secondary sum, from which regular amounts are drawn.
You get to decide the amount you want to receive (subject to a minimum and maximum) and the frequency (monthly, quarterly or annually) of the payments. To find out how much money you could receive, click here.
The flexibility of a reverse annuity mortgage
The Income Advantage reverse annuity is considerably more flexible than other reverse mortgages. It is similar to a line of credit. The minimum monthly amount you receive is $1,000, but this can be more if you need it.
You can stop or start receiving payments at any time and you have privileges that allow you to pay a lump sum every year (up to 10% of the outstanding principal). You can increase or decrease the monthly sum you receive and you only pay interest on what you've actually borrowed, not the entire amount that we have agreed to lend you. Click here to find out our current Income Advantage rates.
Who would need a reverse annuity mortgage?
Income Advantage is a great way to supplement your retirement income. Retired Canadians are increasingly finding that they haven't saved enough and their private and government pensions aren't providing them with the kind of income they need to live the kind of retirement that they want.
Many pensions don't keep up with inflation, so it can be difficult to survive without some supplemental financial help.
The Income Advantage reverse annuity mortgage helps a wide variety of people to relieve their financial worries. Our customers use this extra income to:
Increase their monthly cash flow
Help pay their regular monthly bills and loans
Pay for general home maintenance
Improve or maintain their lifestyle
Take a bucket list trip or regular vacations
Pay for home health care
Enjoy the kind of retirement they've always dreamed of
DOWNLOAD OUR FREE RESOURCE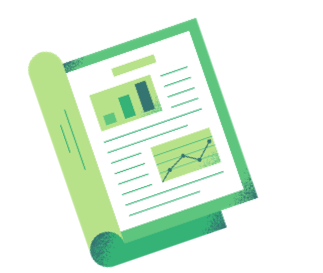 Must know facts about CHIP Income Advantage
The advantages of a reverse annuity mortgage over a regular loan
There are several advantages of the Income Advantage reverse annuity mortgage. Many of our customers have been living in a property whose value has been constantly appreciating, but with an income that has stayed the same or decreased. Income Advantage allows them to cash in on that growing equity and turn some of it into regular, tax-free income.
One of the most appealing aspects of Income Advantage (and the reverse mortgage in general) is that this is a loan that doesn't require any regular repayments. Our customers do not have to pay anything against the loan until they choose to sell their home or move out. This is a key advantage in that it provides regular income with no negative impact on our customers' cash flow.
The Income Advantage reverse annuity mortgage also allows our customers to draw from their agreed loan sum in small amounts. This means that they only pay interest on what they have borrowed, so they can reduce the effects of compound interest on their overall loan.
If you have questions or to find out more about the Income Advantage reverse annuity mortgage call us at 1-855-938-0022.
Find out which Reverse Mortgage product is right for you!