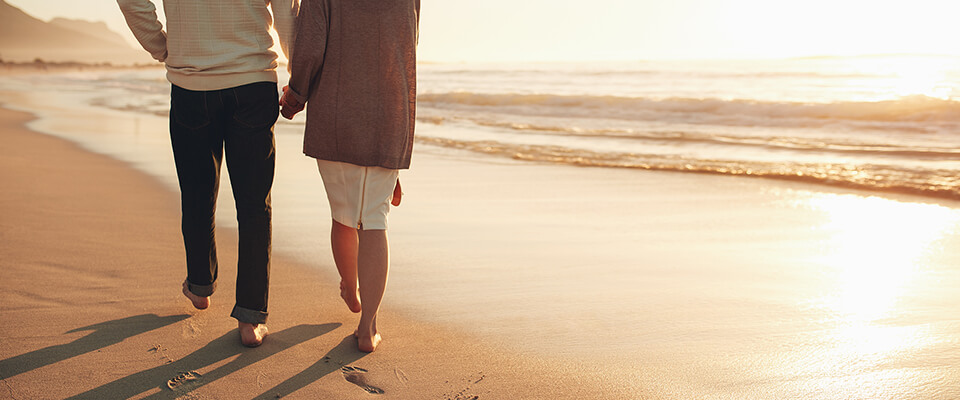 How much money do you need to retire?
Knowing exactly how much to save for retirement can be tricky. Some financial planners suggest that you save as much as 15% of your income for retirement. According to Statistics Canada, the average annual expenditure for retirees, per household, is $58,121, which is around 57% of the average income of the 40-54 age group. I know, I know, that's a lot of numbers! Bottom line: how much is the right amount for you? 
Will the average retirement income be enough?
How much you need to retire is as individual as you are. You may need more or less than the average Canadian. It all depends on your unique lifestyle and needs.
For starters, you need to factor in all of your post-retirement income and expenses, then work out the shortfall between the two. It is important to also consider the kind of retirement you want. Will you be travelling around the world or relaxing at home? Once you add your projected expenses, you can start looking at numbers.
Calculating your entire retirement income
Add up all income, including pension plans, RRSPs, other savings, and any other monthly income, such as annuities. Be sure to also include payments from the government – specifically Canada Pension Plan (CPP) and Old Age Security (OAS). The amount you'll receive from the CPP will depend on how much you've contributed. The maximum is $1,134.17, but the average monthly payment in 2018 was only $666.56. Remember, you can increase the amount you receive by up to 42% if you wait until you're 70.
The maximum you will receive from OAS is $596.67 per month, but this amount depends on how long you've lived in Canada.
If you're counting on your investments, it is important to consider the tax implications and impact on your future portfolio.

Find out how much tax-free cash you could receive with our reverse mortgage calculator!
Working out your retirement expenses
Once you've retired, some of your expenses will be considerably lower and you'll pay less in taxes. As you have stopped working, there will be no commuting costs and you won't need to buy lunches, snacks or business clothes.
That being said, today more Canadians are carrying debt into retirement. From credit card debt to mortgages, retirees are faced with a list of expenses in life after work that can put pressure on them to sell their homes, downsize or rent.
When looking at your retirement expenses, it is important to include any loan payments, including credit cards. Include your usual household expenses, such as mortgage or rent payments, utilities and city tax. Factor in an emergency fund and a realistic entertainment budget. And don't forget to set aside enough at the end of the year to pay the tax man.
Now is also the time to work out the expenses related to the type of retirement that you want. How much will it cost to travel or spend winters abroad, simply maintain your current home or do the renovations you always dreamed of? Consider your hobbies and/or the need to support adult children or grandchildren. Include all the costs you'll need for your ideal retirement.
Using retirement calculators
Accurately working out compound interest, rates of return and inflation are beyond most people, so this is where retirement calculators come in. Be careful, though, as some retirement calculators are quite limited. The ESPlanner from the University of Calgary takes into consideration all the financials needed to work out exactly how much you need to save for your retirement. It also offers alternative scenarios for different retirement ages. The Government of Canada's retirement income calculator is also really useful. It allows you to enter RRSP and TFSA account information, as well as CPP details from your tax statements.
Once you input your details, these retirement calculators will come up with the figure you need to save.
What if you can't save enough for retirement?
If that final figure is simply out of reach, you have several options. You could take a part-time job or rein in your retirement plans. You could downsize, but this can be quite costly, plus the realtor fees and land transfer tax can take a considerable chunk out of your equity.
Taking out a reverse mortgage can help you to cash in up to 55% of the value of your home without having to make any mortgage payments. See how much tax-free cash you could receive with our reverse mortgage calculator. You get to stay in your home with an improved retirement income and only have to pay the loan when you move out.
Find out how a CHIP Reverse Mortgage® can help boost your retirement income by calling us at 1-866-522-2447.