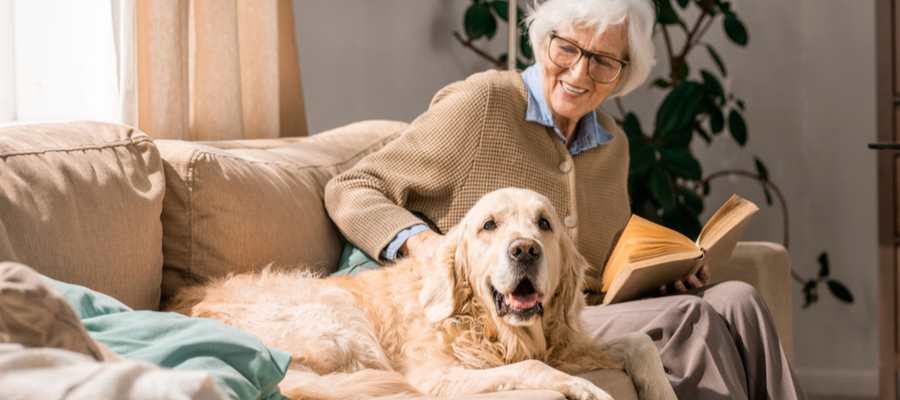 How to Get out of Debt Fast
An increasing number of Canadians are asking themselves, "How can I pay off my debt?" Collectively, we carry the highest amount of debt of any of the G7 countries. Almost half of Canadians believe they'll need to take on more debt just to cover basic living expenses.
How to get out of debt is even more of a concern for retirees: the number of retired families carrying debt has risen to 42% in recent years. Retirees are the most likely age group to default on their conventional mortgage and almost half of them have financial concerns.
If you're wondering how to pay off debt fast, this article outlines the steps you need to take.
So, how do you get out of debt?
One of the top tips to get out of debt is to know exactly how much you earn and spend and then make a budget. This all starts with going through your bank account to work out how much you spend on everything, including essentials, variables and discretionary spending.
While there may not be any easy ways to get out of debt, budgeting apps, such as Mint and YNAB, make getting out of debt a lot easier. Their budget and savings plans are easy to create and simple to follow. 
Focus on expensive debt first
One of the best tips to get out of debt fast is to focus on paying off the debt with the highest interest rate first, while paying the minimum on the rest.
Once you have paid off that debt, use that money to pay off the next most expensive debt. Repeat until your debts are cleared.
Reduce your spending
This is one of the fastest ways to get out of debt. Here are some examples of how to cut spending:
Buy used as much as possible, including clothes, electronics, furniture, etc., from vintage, consignment and thrift stores or at online sites such as Kijiji or Craig's List
Call service providers, such as cell phone, internet and cable, to negotiate a cut in rate
Take coffee and lunch with you to work (if you're still working)
When it comes time to renew your insurance or mortgage, using a broker can save you thousands
Eat out only once a month and try to pick an affordable spot
Buy used cars or try going down to one or no car
Use shopping apps such as Flipp to get the most savings on your weekly groceries
Boost your income
When you're looking at how to get rid of debt, making more money can make a huge difference. Put your extra earnings into paying off debt and you'll soon see how increasing your income can be one of the best ways to get out of debt fast.
Here are some of the ways to increase your income:
If you're still working:

Ask for a raise or take on extra shifts
Work on getting a promotion
Look for a better-paying job

If you've retired or are winding down from working:

Take on a part-time job, for example in retail or as a driver
Start up your own business that aligns with your interests or skill sets, e.g., landscaping, writing blogs or freelance photography
Sell your unwanted items (clothes, toys, furniture, electronics, etc.) online
Rent out your basement or a spare room using sites like Airbnb

Reduce your financial stress – find out how much cash you can get with a reverse mortgage
Build an emergency fund
When it comes to how to pay off debt quickly, building an emergency fund may seem counter-productive. However, without an emergency fund, even the best planned budgets will fall apart.
Start off slowly, with just $25-$50 per month, and add more when you can. You'll soon have enough to tackle any emergency without derailing your plans for getting out of debt.
Debt consolidation and other tips to get out of debt
If you search online for "How to get out of debt", debt consolidation is always high in the results. A debt consolidation loan pays off all of your outstanding debts, such as credit cards, personal loans and lines of credit.
This simplifies your monthly bill payments and also reduces your interest payments. The savings you make in interest can all go towards getting out of debt faster.   
If you owe $10,000 on credit cards, for example, at 19.99% interest, and pay it off with a loan at 5%, you'll immediately save $1,499 in interest in the first year. Debt consolidation loans include a mortgage refinance, home equity line of credit, or personal loan/line of credit. Interest rates typically range from around 3-10% and depend on your circumstances and credit score. Remember, however, that you still need to be able to make the consolidation loan repayments every month, if the debt consolidation option you choose requires them.
There is also other help for getting out of debt. A debt management program with a debt counselor, a debt settlement, a consumer proposal or bankruptcy are all ways to get out of debt fast, but could have a serious impact on your credit score. While these may be among the quickest ways to get out of debt, they could prevent you from getting affordable loans for between two to eight years.
Consolidating debt with a reverse mortgage   
For homeowners aged 55 and over, a reverse mortgage can be the fastest way to pay off your debts. A reverse mortgage releases your home's equity without having to sell it.
If you're looking at how to pay off your various debts quickly, you can use the proceeds from a reverse mortgage. The amount you can borrow will depend on your age, location and your home's value.
A reverse mortgage can make your debt easier to manage by paying off all other outstanding balances and consolidating to one loan. Unlike with other debt consolidation loans, with a reverse mortgage, you don't have to make any regular debt payments.
You only pay what you owe when you decide to sell your home or move out. By not having to make debt payments, you free up much more of your retirement income. Also, the interest rate for a CHIP Reverse Mortgage® is typically a third or even a quarter of what you pay on credit cards, so it can save you a lot in interest payments.
If you need help paying off your debts, a reverse mortgage may be the solution. Just call us at 1-866-522-2447 to find out why it can be one of the best ways to consolidate your debt.