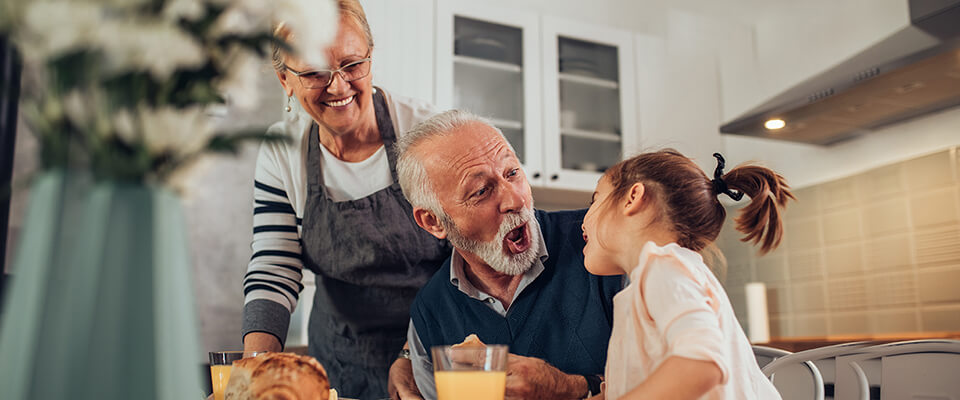 The Four Stages of Retirement : Stage 4
Over the past two weeks we've been running a four-part series looking at the different phases of retirement. We looked at ways to wind down from work and gear up for retirement, explored the transition to a retired life and how to find a new routine.
In this fourth and final part, we look at how to start truly enjoying retirement and how to ensure individuals can retire on their own terms, nobody else's. If you missed the previous article, you can read it here.
Enjoying retirement your way
When people reach retirement age, they can sometimes feel under pressure from loved ones who worry about their wellbeing.
Financial issues brought about by reduced income can lead to suggestions to sell their home and downsize or even move to a smaller community where their equity and pension will go further.
However, for many people, retirement is the time to make the most of their home and the neighbourhood that they know so well.
In over 30 years of helping Canadians stay in their home while truly enjoying retirement their way, we have come across many reasons for taking out a reverse mortgage. Here are the most common ones:
Not being a financial burden
Maintaining financial independence is a key concern for many retirees. They often find that their post-retirement income is not enough to have the retirement that they really wanted.
The reverse mortgage helps them to increase their income by either providing regular, tax-free, payments, or reducing their outgoings by reconciling their debts.
By paying off their mortgage, high interest credit cards, loans and outstanding bills, they can increase their cash flow without help from their family.
Creating a dream home
Many Canadians have lived in their home for decades by the time they retire and renovations are often long overdue. The reverse mortgage helps restore their home to one they love.
For others, the money can help retrofit their home to accommodate increased mobility issues and allow them to live there longer.
There are some who use the money to add a little luxury to their home, by installing a hot tub or even a pool. Others ensure that they can enjoy the outdoors more by building a sun room or a bigger deck.
An improved standard of living
For many of our customers, their pensions and savings are simply not enough for them to enjoy the standard of living they would like.
By taking out a reverse mortgage, they're able to take regular vacations, go out for dinner more often and generally enjoy all the things they did when they worked. Many others use it to buy and maintain a reliable car.
Spending more time with family
Being able to help look after grandchildren and watch them grow up can be the most rewarding aspect of having considerably more spare time.
Taking out a reverse mortgage can remove the need to work in retirement, so our customers can spend more of their time with their loved ones. The extra money has also helped them to travel to visit faraway family members or to host family visitors.
Giving family financial help
Rather than waiting to leave an inheritance for their family, many retirees take out a reverse mortgage. This enables them to help family members now, when they really need the money.
Our customers have used the money from their reverse mortgage to help their children to buy a home or help their grandchildren pay for their education or their wedding. It allows our customers to enjoy seeing their family benefit from their money now.
Being able to finally retire
Increasingly, Canadians have to continue working past retirement age to supplement insufficient income.
A reverse mortgage can give them the extra monthly income they need to completely quit work and thoroughly enjoy their retirement.
All this, while staying in the home they love
The last thing our customers want to do is move out of their home. For over 30 years, we've helped them to enjoy their golden years, on their terms, while staying put.
For more information about the CHIP Reverse Mortgage® and how it could help you truly enjoy retirement your way, call us at 1-866-522-2447.