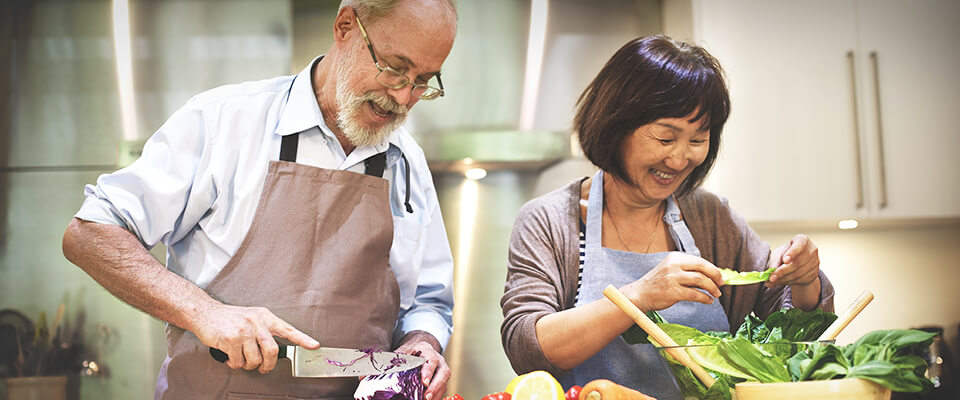 Canada's Retirees Are Doing It for ThemselvesHow Our Longer, Fuller Lives Are Changing the Outdated Beliefs of People over 55
November 19, 2018
Retirees no longer fit into the stereotype of slowing down and moving in with family, downsizing or retreating into a seniors' home. Friends and family don't understand that retired Canadians often don't want to slow down and don't need to. They're more than capable of looking after themselves, for many years into retirement.
Living longer, living better
Canadians are now living much longer: our life expectancy is now almost 83. This has leapt up since the 1950s when it was less than 70. Retirees are also working much longer. Over 2.8 million Canadians aged 60+ are still working and the number of 70+ Canadians in the workforce has grown by almost 35% in four years. In his poem about growing old, Dylan Thomas wrote, "Do not go gentle into that good night… Rage, rage against the dying of the light." Canadians seem to be enthusiastically following his advice.
High-profile Canadians raging against the dying light
Dozens of famous Canadian retirees are rewriting the rules about aging. Rock stars Neil Young and Carole Pope, both 72, are still recording new material and performing live. William Shatner (87) and Christopher Plummer (88) continue to appear on stage, TV and in film. Margaret Atwood, at 78, is arguably going through her most prolific period. She has not only been writing scripts for The Handmaid's Tale, she has also been creating the Angel Catbird superhero comic books. On TV, Don Cherry (84) is still shouting his opinions and David Suzuki (82) continues to do his part to save the planet. Politicians are also getting in on the act. Canada's first (and so far only) female prime minister, Kim Campbell, 71, continues to serve Canada as the chairperson of Canada's Supreme Court Advisory Board. Hazel McCallion was the mayor of Mississauga, Ontario, from age 57 to 93. Now 97, she is the Chancellor of Sheridan College in Toronto.
Longer lives need bigger retirement savings
Back in the 1950s, it was likely that you had a good company pension that kept you comfortable in your retirement. If not, your savings and the Canada Pension Plan (CPP) would probably be enough to see you through the average retirement period of five years. Today, retirement can easily last 20 or 30 years, but company pensions are being phased out and CPP won't even begin to cover the essentials. We know that 93% of Canadians want to stay in their home during retirement, with almost 70% citing their need for independence as the main reason. But how do you keep finances afloat when pension income has gone down and your retirement years have gone up?
How to finance your longer, fuller retirement
Downsizing has traditionally been a way to boost retirement income. You move into a smaller place, so you can cash in on some equity. But downsizing has its down sides. You often need to move a long way away from your current home and your loved ones to make it financially viable. Realtor fees, land transfer tax and other costs soak up tens of thousands of dollars from your equity. Moving into a condo will also increase your monthly expenses with condo fees. And once the cash has run out, what's next? With the CHIP Reverse Mortgage®, you can cash in up to 55% of your home's value without having to make any monthly mortgage payments. You get to stay in the home you love while having the money (and the freedom) to finance your longer, more fulfilling retirement. Call us at 1-866-522-2447 to find out how we can help you thrive in your retired years.