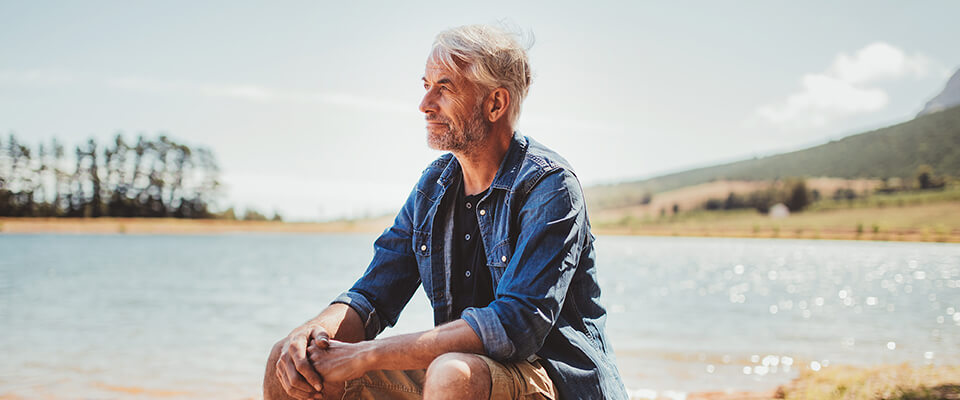 How to survive and thrive after divorce
Being married for 30 years is no longer a guarantee that you'll be together "till death do us part." Divorce in Canada among the older population has been on the rise for some time and according to Statistics Canada, there are now over 965,000 Canadians over 60 who are divorced.
The thought of spending your last 20 or 30 years with someone you no longer love can prompt long-married spouses to seek a much happier retirement alone or with someone else.
What is the average cost of a divorce?
If your divorce is amicable and you don't go to court, it could be as little as $5-10,000. If it is a bitterly contested divorce, that figure can skyrocket above $100,000.
Apart from the expense involved, there are things to look out for that will ensure you not only survive after divorce, you thrive.
Get to grips with finances
Gisèle Harrison, a Clinical Social Worker in private practice in Windsor, Ontario, works with numerous older divorcées and finds that financial difficulties are often a key issue.
"Some of the people I see had a plan to retire at 60," says Ms. Harrison. "But then divorce comes along and throws their retirement plan back a decade. I also work with a lot of couples where the woman was a stay-at-home mom and now suddenly has to manage her finances."
Divorce and your mental health
According to the National Population Health Survey, people who are going through a divorce are more likely to suffer from depression.
Your social life — and, as a result, your mental health — can suffer after a separation, particularly if you have a lot of shared friends. If there is perceived blame for the divorce, friends and children may refuse to speak to the "guilty" party.
"You will probably have to find new friends," says Ms. Harrison. "It's hard to maintain friends after divorce."
Furthermore, unless you plan on cohabiting, one of you will have to move out. This means leaving behind your neighbours, a familiar neighbourhood and regular social activities.
Surviving and thriving
It's not all doom and gloom, though, there is help available. When it comes to finances, Ms. Harrison advises her clients to learn the basics, quickly. She recommends books that explain finances in plain English, such as Love & Money by Jeff D. Opdyke, Suze Orman's Women and Money and Dumping Debt by Dave Ramsey.
There is also a free financial literacy program aimed at retired Canadians, run by the Canadian Bankers' Association. It offers free seminars and online advice on cash management, financial abuse and protecting yourself from fraud. You can find out more here.
To cope with the psychological effects of divorce, your family doctor can refer you to a divorce counsellor.
Regarding your social life, it is really important to make new friends. Isolation and loneliness can lead to physical and mental illnesses, so maintaining a healthy social life is essential. The website Meetup.com lists hundreds of self-help and social groups for older divorcees.
Light at the end of the tunnel
For all its downsides, the good news is that, for most people, divorce leads to a happier life. A survey conducted by AARP found that 80% of respondents had a positive or very positive outlook of their life after divorce.
And there are ways to make the process easier. "I always recommend that my clients use a mediator," says Ms. Harrison. "It saves you a lot of money and means you separate with integrity."
Help with the financial stress of divorce
If you have financial concerns after divorce, there is a possible solution. A CHIP Reverse Mortgage® allows you to cash in some of your home's equity, without having to make regular mortgage payments.
You could use the money to boost your pension income, so your retirement plans stay on course, or to buy your spouse out of the family home.
For more information on the CHIP Reverse Mortgage® and how it could help you survive and thrive after divorce, call 1-866-522-2447.