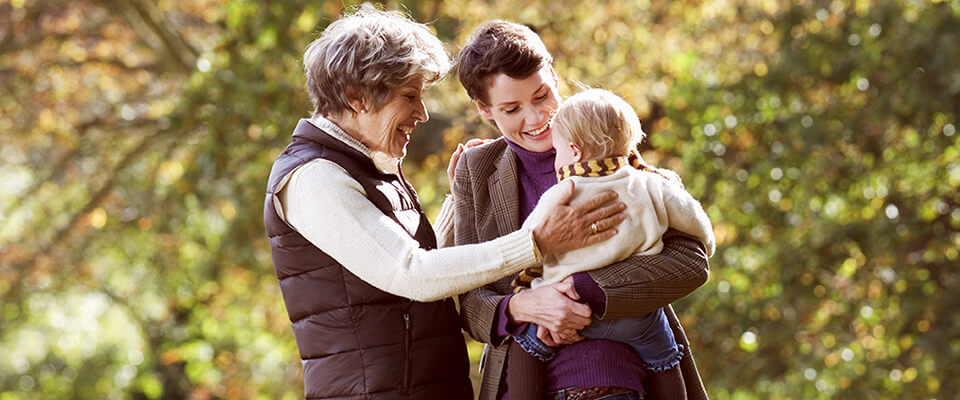 How Your Spending and Saving Habits Change as You Age
November 12, 2018
While saving money should be a lifelong habit, what we save for and how we save all change as we go through different phases of our lives.
We examined the savings priorities for each different life-stage.
Your 20s – Early career
If you graduated with student debt, paying it off should be a priority, but only after paying down high interest debt like credit cards. If your new job comes with a pension plan, try and make the maximum contributions.
If you have no company pension plan, now is a good time to start saving with a TFSA or RRSP, especially if your employer matches your contributions. While TFSAs and RRSPs merit a whole separate blog post, they both have considerable tax advantages. This is also a good time to start saving for a down payment for your first home.
Your 30s and 40s – A home, family and career progression
This is the age when many people marry, buy a home and start a family. It's also the age when many people's careers are moving forward but they're also juggling the most financially.
Retirement savings are typically a priority. With plenty of years left to ride out any volatility in the market, many savers opt for higher return, higher risk investments like equities to build their savings faster. As with any investment decisions, be sure to consult your financial advisor first.
Most people with kids typically start saving for their education now, with RESPs being a popular option because of top-ups from government grants of up to $7,200.
Your 50s – Maximum earning years
These are the years to start really boosting retirement savings. Salaries are usually at their highest and kids are typically either at college or (if you're lucky) already working.
If you max out your RRSPs, other registered plans like TFSAs can help grow money faster. Other, non-registered accounts can also grow your retirement fund, with a mix of shares and fixed-income investments like GICs, which can help avoid market volatility.
Depending on your situation, this is also a time when you might need to spend to look after your own parents or help your kids with a wedding or down payment.
Your 60s – Pre-retirement
The years leading up to retirement are the time to think about the retirement you would like to live and make a budget. It's also the time where it may be beneficial to change your investment portfolio to a more conservative mix, with more of an emphasis on fixed-income products. This could help you avoid any potential volatility.
This is also the time to decide on when to take Canada Pension Plan payments. The longer you can wait, the more money you will receive. Again, consult your financial advisor.
When you're 65-75 – The busy retirement years
Once your salary stops, you'll need to set up annuities or some other form of regular income from your investments.
All savings in RRSPs must be transferred to RRIFs when the youngest spouse reaches 71. From then on, you will have to withdraw a set percentage from your RRIFs every year.
These are the years when you have more time to do things you love while you still have good health. If you're concerned about not having enough saved to live the retirement you envisioned for yourself, the CHIP Reverse Mortgage® can be a great financial solution to help you live retirement your way.
When you're 75-85 – Slowing down
By this age most retirees are staying closer to home and making their retirement savings stretch.
Some retirees may need to increase their income if their savings are starting to dwindle. The CHIP Reverse Mortgage can help boost retirement income while allowing you to stay in your home. This is often preferable to the expensive and disruptive option of downsizing.
Your late 80s and beyond – Spending increases as health issues arise
Health issues can typically start to put pressure on finances at this stage.
Having to go into a nursing home or have in-home care can be very costly and upsetting. The CHIP Reverse Mortgage can help you to continue to age gracefully at home, make any necessary home renovations to help with potential mobility issues or pay for necessary nursing care.
If you're interested in learning more about the CHIP Reverse Mortgage and how it can help you through many stages of your life, contact us at 1-866-522-2447.