Community workers are increasingly focussing on loneliness and social isolation as huge issues for older people in Canada. Being alone and cut off from social networks impairs health, while making daily life thoroughly unpleasant for people over 65 who crave companionship and group activities just as much as younger people do. Elders from immigrant communities are particularly vulnerable to loneliness and social isolation. Relocating to a new country, they are often cut off from long-time friends and relatives, their faith communities and the lively and extensive social networks they've developed before moving to Canada.
That's why four years ago, the Sheridan Centre for Elder Research, in Oakville, Ontario embarked on the massive task of creating the Building Connected Communities: Social Isolation and Loneliness Toolkit as a part of the research project titled "Building Connected Communities: Improving Community Supports to Reduce Loneliness and Social Isolation in Immigrants 65+". The research and the toolkit aim to make living at home a better experience for elders who immigrated to Canada.
According to the project's principle investigator Sirena Liladre, a professor in the Faculty of Applied Health and Community Studies at Sheridan College, whose speciality is community development and immigrant employment, "Older immigrants are at an increased risk for social isolation and loneliness because they have complex lived realities, which can multiply barriers with the potential for discrimination and elder abuse."
From the research that informed the toolkit's development, professor Liladrie found that 78% of participants experienced language barriers when accessing local services and supports. To address this issue, several of the toolkit's resources have been translated into 12 languages including Arabic, Chinese (simplified and traditional), Gujarati, Hindi, Italian, Polish, Portuguese, Punjabi, Spanish, Tagalog and Urdu.
Other factors accentuating loneliness and social isolation are lower income along with limited access to funds to pay for services. Another is the growing role of older adults in immigrant communities as caregivers to their grandchildren in multi-generational homes where both parents are working. Staying at home with young children can restrict mobility limiting the caregivers' opportunity to engage in community activities, which are usually run during the day when children require care. Access to public transportation is another major issue, as is gender. In Halton and Peel Regions, the times and days of free public transportation for older adults make a huge difference. If gender is compounded with lower incomes for women, access to social activities are doubly jeopardized.
Liladre explains she and a team of about 40, including 20 Sheridan College students, worked on the project and that "the toolkit came out of consultations with the Halton and Peel communities. The entire study and creation of the toolkit itself is informed by the stakeholders in the community."
The toolkit assists individuals who interact or work with older adults such as caregivers, healthcare workers, faith leaders and community organizations. It includes a checklist to determine if an older adult might be at risk of social isolation and a list of research-informed tips for older adults to get connected within their communities.
The toolkit went through many drafts. For instance, Peel Senior Link visited people in their homes where they suspected older residents were isolated. They asked elders to take the "Reflection Tool" once they were recognized as being in jeopardy. The findings of frontline workers helped to make the toolkit as relevant as possible to older people today.
"The Social Isolation Detection Checklist" helps community workers determine if an older adult is at risk of social isolation. It looks at socio-demographic barriers (living alone, gender, income, connections to friends and family). It also considers physical and mental health; life transitions such as the loss of a family member or being a caregiver; the environment including access to transportation; and years of living in Canada.
One of the main goals of the project is to normalize and remove the stigma for older immigrants who might have a difficult time articulating that they are lonely or socially isolated, and as Liladre explains the questionnaires are meant to help them "take ownership of their lives."
The toolkit also includes a "Coping with Loneliness – A Resource for Older Adults" questionnaire that is a reflection tool that includes prompts and activities to help a lonely older adult consider their feelings and come up with potential solutions by taking stock of their feelings, strengths and supports. It says, "Remember: It is okay to talk about your loneliness and it is okay to reach out for help when you need it." This resource can be completed by an older adult individually, with the assistance of others, or in a group setting.
This document is available in the following languages: English, Arabic, Chinese (Traditional and Simplified), Gujarati, Hindi, Italian, Polish, Portuguese, Punjabi, Spanish, Tagalog, Urdu
Community partners on the project include Community Development Halton, Dixie Bloor Neighbourhood Centre, Indus Community Services, Peel Senior Link and Yee Hong Centre for Geriatric Care. They've piloted several resources in the toolkit and are encouraged with how they can support older members of their communities in their role as key service providers.
The Building Connected Communities: Social Isolation and Loneliness Toolkit was developed as part of a four-year Social Sciences and Humanities Research Council of Canada grant for the Sheridan-led research project.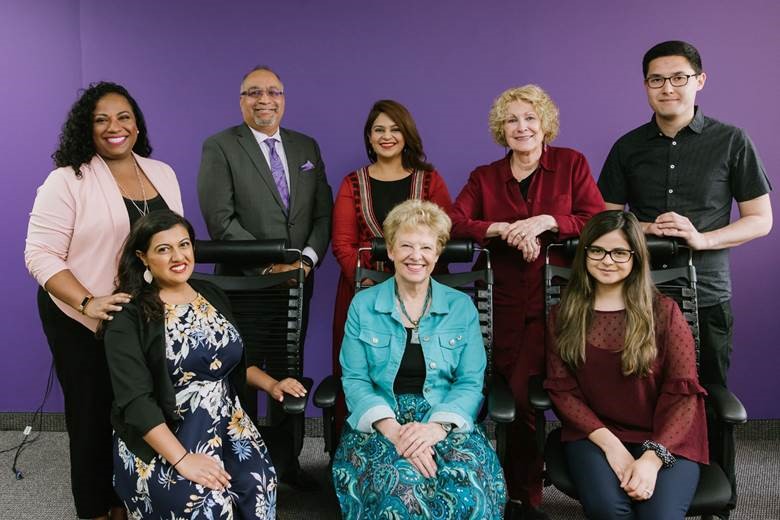 ---
More From Joyce Wayne