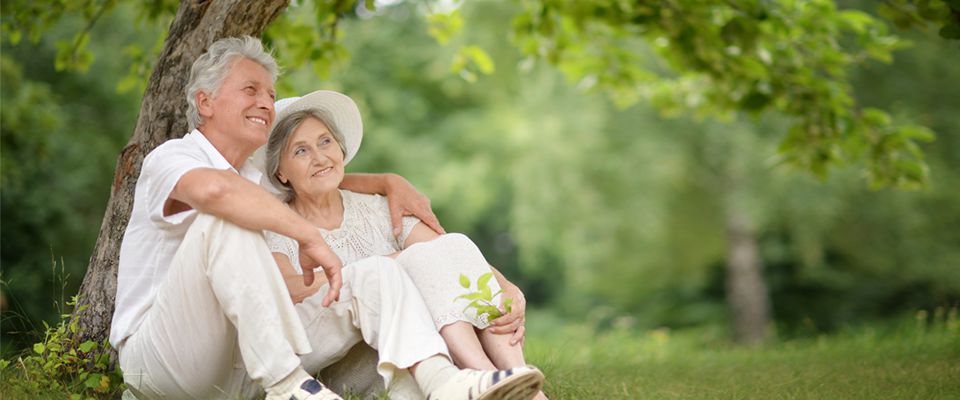 Secrets to a happy retirement
Retirement is supposed to be a nice time in one's life. You and your spouse have worked so hard throughout your career and you can now finally enjoy the fruits of your labour. But what are the secrets to a happy retirement? How can we maintain our happiness and make sure our hard work actually paid off? Of course financial security and good health can help you enjoy your retirement, but money is not everything. In fact as we age, the things that money can buy can start to have less of an impact on our happiness. The following is a list of some of the many ways to ensure that you plan your retirement efficiently and maintain post-work happiness.
Be Prepared and Plan Ahead

It is definitely not an understatement when we hear about the importance of retirement planning and being prepared for emergencies. As we age, we come to terms with many unexpected challenges, especially when it comes to health and unpredictable accidents/emergencies. As a result, it is always good to plan ahead. Not just having an extra cushion for financial security, but also, if you know that you or your loved ones are starting to be less mobile around the house, renovating the house by installing a stair lift or a walk-in bathtub with a seat can prevent potential accidents. By preparing for things a step before they happen, you can reduce your stress and also save money.

Keeping busy during your retirement tends to play an important role in happiness. Hobbies and interests can add to your mental and emotional fulfillment by stimulating your mind. It can also provide you with personal satisfaction. Work on the other hand, can often be misconstrued for providing personal fulfillment, but working for income rather than self-gratification can sometimes have the opposite effect in terms of morale. Choosing a hobby that combines your interest in a social environment can also give you an even bigger boost of happiness. As we age, it is even more important to stay social and be around people.

Exercise and eat healthy

Health and wellness is one of the most important factors to ensuring a happy retirement. What good is financial security and having great people around you if you don't have the stamina or ability to enjoy them? Your health is your key to life and without it, all of your aspirations and dreams can be compromised. Make sure you exercise, even if it means a brisk walk on a nice day or even simply walking in a mall and window shopping. Eating healthy also plays an integral role to general health. Seeing your doctor for annual physicals and making sure you eat a healthy and balanced diet is even more important in your golden years.

Spend time with loved ones and great friends

Family and friends play a vital role in sustaining our everyday happiness. We all need to develop relationships to give ourselves companionship and to ensure we have someone with common interests to relate with. As we get older, more and more of our relationships are developed in the workplace since we spend most of our days with the same group of colleagues. Once we leave the workplace, we suddenly have a lot more time on our hands, therefore it becomes equally important to find another social circle to belong to, which can have a big impact on our mood.

Do something that challenges you each day

Whether you volunteer for a local charity/event or pull something off of your bucket list of items you have always wanted to complete, an accomplishment can provide mental stimulation post retirement. It can provide you with a sense of meaning and purpose. To add to your challenge, use this task as a form of motivation with a friend or partner by encouraging them to partake in this activity with you. Over time, you will find that your relationship will be enhanced, as will your zest for life.

Travel and experience new culture

Seeing new things and experiencing a new culture is a great way to optimize your mental health and to keep your engine running. Life is more interesting when you have something to think about. Travel is a great way to keep you amazed, especially when travelling to a country unlike your own. Revisiting history and seeing how people live their day-to-day life in different cultures can really challenge your way of thinking and your lifestyle.
An alternative is to stay closer to home and take day trips to new cities in your own country or province. Whether you travel within your country or abroad, travel can enhance your mental and emotional well-being.

Try something new every day (food, sport, technology)

Aside from traveling, you can also experience a key element of culture – food – in your own place of residence. Whether you try a different food every month or learn to cook a dish from a different culture, trying something new can add that extra hint of spice in your life. Sport/activities or technology can also fit the bill when it comes to trying something new. Many of us are afraid to try something new, but whether you try it on your own or with a partner, you are sure to at least learn something about yourself and how you adapt in unfamiliar territory.

Keep life exciting

Life is too short to sit around and expect excitement to come knocking at the door. We all crave something stimulating, but we won't get it if we don't take action. Happiness is about having something to look forward to, defeating challenges and having loved ones to share your experiences with.
There are many other ways to maintain a happy retirement. The key to happiness is to make sure your retirement plan always includes something to look forward to. The above list is only the tip of the iceberg. However, if you can check off each item on this list above, even the oldest retiree will start to feel young at heart! For more information on how you can finance some of the activities on your path to a happy retirement, take the first step and get a no obligation guide to find out how a reverse mortgage can help.