1

Home Value

2

Home Details

3

Personal Details

4

Contact Details
Your information is protected, and we will only use it to contact and serve you. It will not be shared with third parties.
x
DON'T MISS OUT!
Get the latest news, retirement tips, and special offers sent right to your inbox.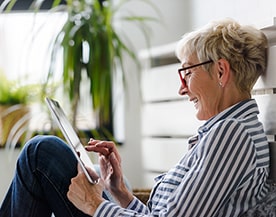 x
Your details have been successfully submitted.
Check your inbox for future updates.
x
The CHIP Reverse Mortgage is exclusively for Canadians 55 and older. Based on your information, you are not eligible at this time. We invite you to visit our partner's site RATESDOTCA, to receive quotes for alternative solutions that may better fit your needs.
GET YOUR FREE QUOTE
You'll be redirected in few seconds. Please don't exit this window

We are now Transferring you to Rates.ca to complete your Quote.
The website you are being redirected to, its contents, products, information and links contained therein are not owned or controlled by HomeEquity Bank or any of its subsidiaries. Therefore, we are not liable for any damages relating to your use of the third party website or any of its products and services.