---
Joyce Wayne has been writing about social issues, business and culture for forty years.
This year she is publishing her second novel, Last Night of the World, a spy thriller about Soviet spies operating in Canada during World War II. Joyce is also the author of The Cook's Temptation. An award-winning journalist, Joyce is most interested in the stories of men and women trying to thrive in challenging circumstances.
Here, she is exploring matters relevant to the lives of retirees and soon-to-be-retirees facing the rapidly changing circumstances of the new retirement.
Joyce Wayne
Joyce Wayne: Retirement Matters
Please fill keyword to search
SUBSCRIBE FOR BLOG POST
Sign up with your email address to receive update when there is a new blog post.
We respect your privacy
What is CHIP?

A CHIP Reverse Mortgage is a home equity loan available exclusively to Canadian homeowners 55 or older.
Learn More
Reverse Mortgage Videos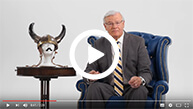 Watch these videos from HomeEquity Bank and learn more about CHIP Reverse Mortgage