Contact Us
Need to reach us? If you can't find the answer to your question on our site, you'll find a number of easy ways to contact us directly right here.
Call Us
If you have a specific question, you can call our customer service at 1-866-758-2447.
HomeEquity Bank
1881 Yonge Street, Suite 300
Toronto,ON M4S 3C4
For other bank inquiries:
Toll Free: 1-866-758-2447
Local: 416-925-4757
How it Works?

If you're like many other 55+ Canadians, much of what you own fits into two categories - the equity in your home ...
Reverse Mortgage Videos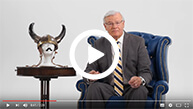 Watch these videos from HomeEquity Bank and learn more about CHIP Reverse Mortgage